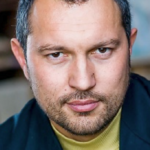 IVO NANDI
Claudette has the sharpest ear in the business! She is an extraordinary walking library of world accents – in a matter of seconds she can slip from Cockney to French to Russian to Standard American and many other accents with such ease that she gives you the feeling that you are sitting in a room full of delegates at the United Nations.
Her teaching method is customized to the needs of each student making it possible to learn so much and have an ENORMOUS progress in just 1 hour class! Claudette is indispensable as a teacher with her excellence,kindness and outstanding professionalism!
She is definitely the must-go-to dialect coach for everyone who is serious about their craft and who is willing to achieve their goals!