I'M jAY aLEXANDER pOULTON
The Accent Coach
Learn to Communicate with Clarity, Confidence, and Charisma
Accent Reduction
Is your accent holding you back in your career or life goals? Together, we can help you communicate effectively.
Career Building
Accent Training allows your ideas to be shared more easily and confidently allowing your career to grow.
Feel More Confident!
Speak up and feel good about it, knowing others understand what you're meaning to say.
Enhance Your Speech Clarity
Learn the proper pronunciation of words and sounds, and avoid miscommunication.
Communicate Effectively
Speak efficiently and effectively so you don't have to constantly repeat yourself.
Propel Your Career Forward
Use your new language skills to help gain greater opportunities in your workspace.
What is Accent Reduction?
Accent reduction, also known as accent neutralization, helps you speak more clearly so that others can understand. Through my unique process, I help you become proficient in speaking with a Standard North American accent, including learning specific sounds and intonation.
Who is Accent Reduction For?
Accent reduction is ideal for business-savvy individuals, medical professionals or someone who is looking for more opportunities within their chosen careers. English language schools focus on listening, reading, writing, and speaking. This will get you far but what you need is to be understood and this is where I come in.
What is the Process Like?
The entire accent modification process begins with a quick 15-minute CONSULTATION. This helps me determine most of what we need to modify and whether or not we're a good fit. From there, we schedule classes and homework accordingly, helping you break through communication barriers.
1. Book a 15 minute consultation.
In our 15-minute consultation, I'll determine most of the sounds that we will modify. For instance, vowels, such as the short "a" in "cat" or the long "e" in "need," and consonants, such as P, K, T, and L. This is our first step to break through your communication barriers.
2. Schedule your classes.
We'll work together to determine a class schedule that works best for both of us. During each class, we work on one or two sounds. I'll help you understand how to form the sound and its mechanics. We'll continue playing with the sound until you feel comfortable. From there, we incorporate real words so that you can immediately put these new sounds to work.
3. Complete all assigned homework.
After our sessions together, I'll assign homework for each new sound and encourage you to use it as much as possible with others, such as when in restaurants, at work, or shopping. Before your next class, I'll review the recordings of your homework to determine our focus during our next session.
4. After the basics, we incorporate your specific work verbiage.
Usually, we'll continue with one sound until you feel comfortable with it. We then add your work verbiage, ensuring you are pronouncing your most commonly-used words clearly.
5. You feel confident when you communicate and a world of opportunities opens.
Through working together, I will increase your confidence and encourage you to enjoy with learning all of these new sounds. When working with me, I will make things fun and comfortable, without any pressure or judgement.
5-Week Coaching Package
Learn and get the basics down in this 6-week package. While condensed, we will get through as much as possible during this short time together.
10-Week Coaching Package
If you want a little more, my 10-week package offers just over two months of accent reduction sessions.
15-Week Coaching Package
Get the full comprehensive experience and improve your accent in just under four months.
About Me
Growing up in vibrant Montreal, a melting pot of diverse cultures, I was fortunate to be immersed in a vast mix of languages and accents. This exposure ignited my passion for language, shaping my career path as a writer, communicator, and teacher. From an early age, I realized the power that someone's accent has, and I've dedicated myself to helping people realize their true potential.
I love my work. Helping you communicate and to be understood is my passion. In a world where global connections are stronger than ever; clear and effective communication is vital. Join my virtual classes and connect with me from anywhere, at any time. Let's unlock your speaking potential together! Join me on this exciting journey as we explore the wonders of language together!
Latest news!
"He is a one-stop shop for every student, whether you are a business professional or an artist.
Jay, I owe much of my success to your incredible work of art. You are the best dialect coach in the world."
"Thank you so much Jay for everything you have done for me, I'm so grateful that you helped me through my accent and with my confidence."
The Accent Coach
has worked with clients from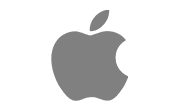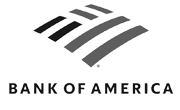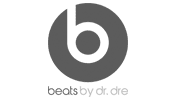 Begin Communicating Clearly & Confidently Today!