Katrin Park
Development Expert and Freelance Writer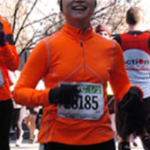 Katrin Park
Working with Claudette has been an eye-opening experience. Not only has it helped me pay attention to my voice and the way I pronounce words, but it has led me to look at things differently than I had for years.
For example, I'm now much more attuned to how people say things and express themselves. It's amazing that accent lessons could have such an impact on how you perceive the world around you.
Working with Claudette has also boosted my confidence.
Claudette is attentive and thorough, and she's a natural coach. She'll know right away in which areas you can use her help. She's also incredibly empathic and witty.
The opportunity to work with her has been a very special gift, which I'll treasure for many years. It's one of the best things I've done for myself.
She has my highest recommendations.